McLing is pleased to welcome this year's incoming group of graduate students!
George Bennett (he/him) is primarily interested in syntax, morphology and prosody, and in topics such as agreement, word order, information structure and syntactic approaches to morphology. Having grown up in Norway, he's interested in working with Scandinavian languages amongst others. He did his undergraduate degree at the University of Edinburgh and MA at University College London. In his spare time, he enjoys playing the drums, running, hiking and tennis.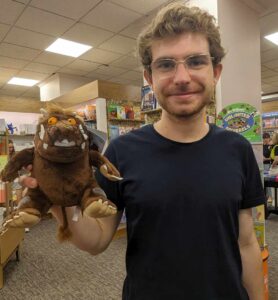 Brandon Chaperon is interested in syntax as well as the syntax-semantics interface. He has conducted fieldwork principally on negation and A' phenomena in Niger-Congo languages. He is from Montréal, where he completed a B.A. in both Computer Science and Linguistics at McGill. Outside of academics, he enjoys watching films, reading, bouldering, producing experimental electronic music, and failing to learn new languages.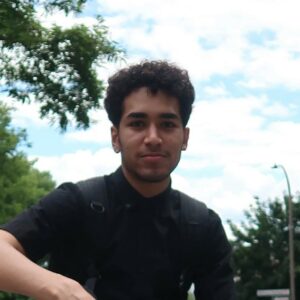 Cassi Jones is interested primarily in syntax, especially anaphora and ellipsis. She grew up in Knoxville, Tennessee in the US and completed her B.A. in linguistics and economics at New York University. She also enjoys reading, music, and going on walks.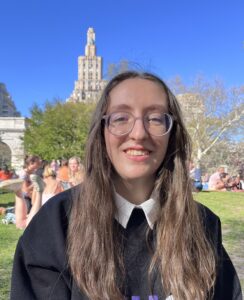 Andrea Kim is interested in language change and sociophonetic variation, especially the perception of socially meaningful language use. They did a BA in Linguistics at Cornell University. They like reading short stories and playing folk music.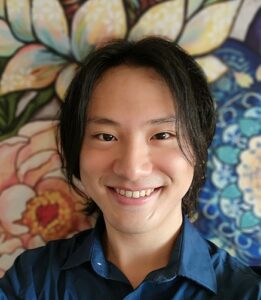 Austin Kraft comes to McGill following a year of linguistic fieldwork in Indonesia, before which he earned a B.S. in mathematics and a B.A. in linguistics from the University of Minnesota. He is interested in syntax and semantics, as well as the ways that computational resource development can responsibly support language revitalization. Austin's other interests include swimming, running, and playing piano.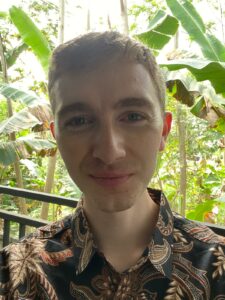 Kuilin Li (kʰweɪ˧˥ lin˧˥ li˨˩) is interested in phonetics and speech science via the process of speech imitation or acquisition and plans to learn more computational methods to model this process. Kuilin has completed an MSc in Phonetics at the University of Edinburgh and a BA in Teaching Chinese to Speakers of Other Languages in Shanghai, China. Kuilin is also into theatre, cinema, piano, baking and trying new things.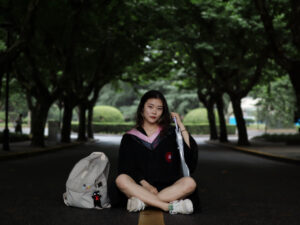 Simon LiVolsi (he/him) is interested in almost every subfield of linguistics but specializes more in phonological theory. More specifically, he enjoys learning about syllable structure, phonological phrases, and Optimality Theory. He completed my B.A. at the University of Toronto. His spare time is divided between friends/family and music.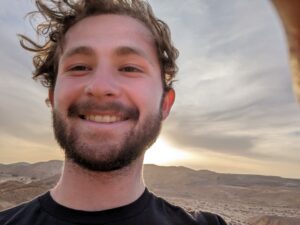 Jackson Mundie is interested in all things variation and change, but more specifically dialectology. He is from Ottawa and received his BA from McGill in 2023, double majoring in Political Science and Linguistics. Outside of school, Jackson enjoys climbing, biking, and watching movies.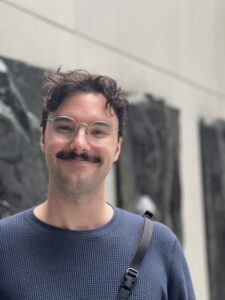 Zlata Odribets (she/her) is an aspiring syntactician with a particular interest in voice systems and ergativity phenomena. So far, she has worked on the Algonquian and the Philippine language families, but she is always looking to broaden her horizons and do more fieldwork. Before starting her M.A. in Linguistics at McGill, she received her B.A. in Linguistics and English from the University of Manitoba. Zlata is originally from Kyiv, Ukraine, loves to travel whenever she can (16 countries and counting), and is also an avid reader. A fun fact about her is that she has a tattoo of a tree diagram.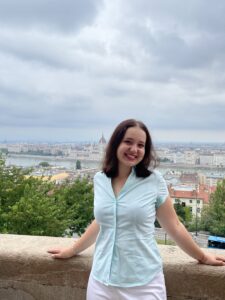 Yingxuan Sabrina Wang is interested in syntax and semantics, as well as their interfaces with prosody. They also have a strong interest in East Asian languages in general, having grown up in China. Recently, they received their B.A. & Sc. in cognitive science from McGill University. Outside of linguistics, Sabrina enjoys graphic design, video editing, and boxing (on their Nintendo Switch).