Congratulations to Claire Henderson and David Shanks, who successfully completed their MA theses this year and will be graduating in October. The occasion was marked by the traditional picture-moving ceremony in the LING lounge.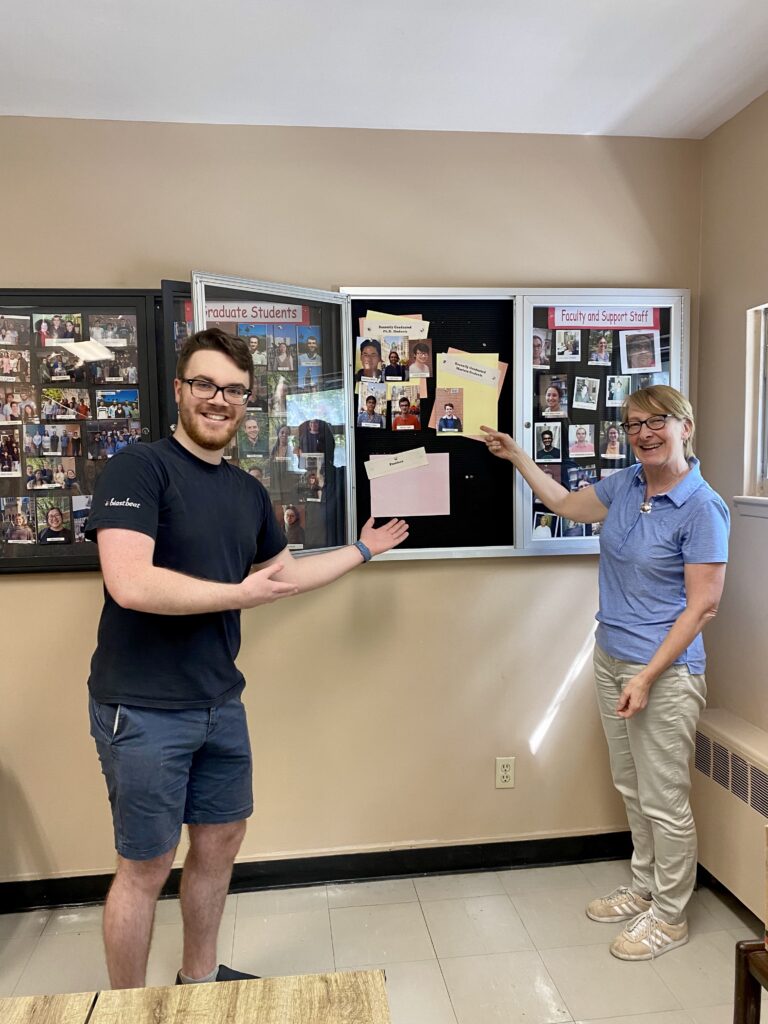 Claire's thesis, "Niagara English: Language variation and diffusion on the US-Canada border", examines patterns of linguistic diffusion in the context of a national border, looking at the potential spread of Canadian and American English variants between the Niagara border regions of Ontario and New York. Claire's supervisor was Charles Boberg, and her committee also included Morgan Sonderegger.
David's thesis, "Rhyme constraints in Southern Tutchone (Dene): A focus on nominals", provides an analysis addressing phonological restrictions on the shape of the noun stem in Southern Tutchone (Dän k'è), a Northern Dene (Athapaskan) language spoken in the southern Yukon. David was supervised by Heather Goad, with James Crippen also serving on his committee.